It's early Friday morning but I've got a busy day so I'm going to get this out now. Lots went on this week! Here are 5 of the things I did. Linking up with Lauren again for High Five for Friday!
1.  My Special K Nourish box FINALLY came in from BzzAgent! I felt kinda crappy that I wasn't able to join in the campaign because my box never came so it just looked like I was a loser. And now I'm waiting for 2 more going to be late because they come by boat boxes so I will, again, look like a loser 🙁 I guess I shouldn't accept any more if I can't join in during their set timeline. Either way, the stuff is good! I loved how easy those oatmeal cups were first thing in the morning when I don't want to really make myself breaky and they kept me full for the entire 3 hours before I had to eat again. Good stuff!
2.  Houses. We leave in 6 months so obviously I need to find a place to live STAT! Because all those same houses will totally be open by the time we move 😛 Either way, it's fun. I really like just having a chance to see inside some of the houses I used to drive by all the time.
3. Remembered to wear my heart rate monitor to the gym on Wednesday. One our of weight lifting burned 847 calories. Whaaaat! Awesome.  So much more fun than running. I hate running.
4.  I finally got the soundtrack to Across the Universe. I love that movie and have watched  it again a few times recently and decided I needed the music with me all. the. time.
5. Timmy has been doing great at school! Now that the get to know you first week is over he's starting to bring home cute little projects. This is one that was on the wall at school. He was so proud to show me that he cut it himself and glued a green feather. I love preschool!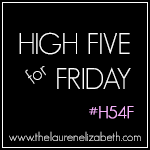 Some other noteworthy things this week are:
Weekday roller skating at the gym with some derby girls.
Going to Dragon Day (company hail and farewell family day) even though we aren't in the company anymore just because they're still like family to us.
Ordering prints of our new roof pictures to swap out with the 3 year old Layla family pics that are up on the wall 😛
It was a good fast week! Now I'm off to the gym and then it's time to set up and get ready for this seasons big weekend consignment sale. My stuff still isn't tagged. Eesh!