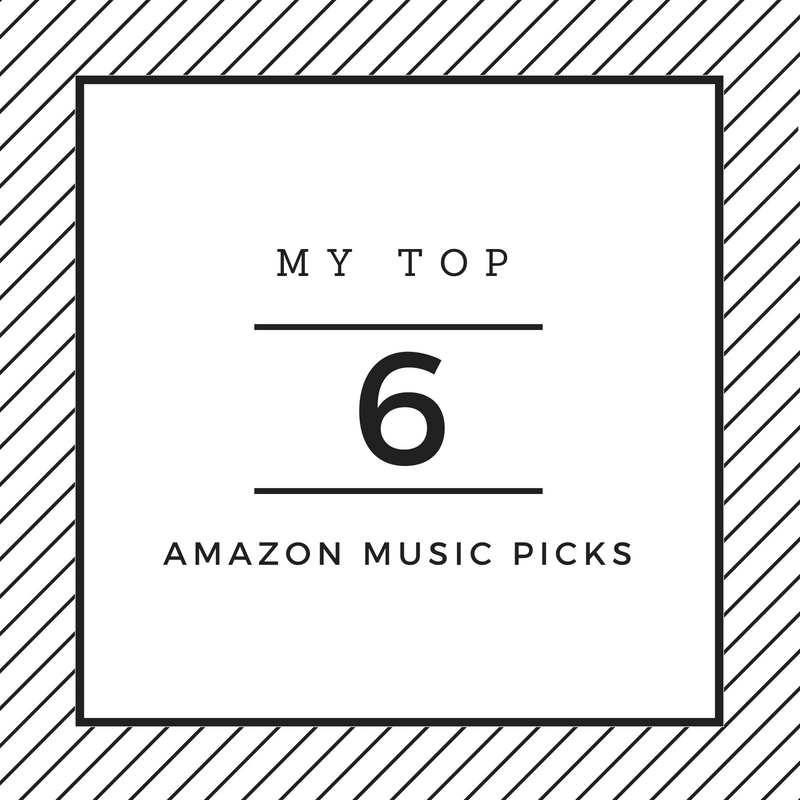 Top 6 Amazon Music Picks for Kitchen Listening
Last Christmas I was gifted an Alexa (Amazon Echo)! I love her so much. She lives in our kitchen and we talk to her every day. I spend the majority of my home time in the kitchen since sitting on the couch puts me to sleep 😐 My favorite thing is just listening to Amazon Prime music while I do whatever I'm doing in the kitchen. I decided to share my Top 6 Amazon Music picks with y'all so you can see what my faves are and maybe find something new (although I doubt y'all aren't already listening to some of these) to listen to also!
In random order because #1 really depends on the mood of the day…
Top 6 Amazon Music Picks
Tom Petty's Greatest Hits. Because I love them ALL.
Mary Jane's Last Dance will always be one of my favorite music videos.
Back when those were a thing.
The Greatest Showman Soundtrack. For real though, who ISN'T listening to this??
It's also my current go to workout album. Is that weird? It works for me though!
Hamilton. Y'all should have known this was on the list.
This one has been on the list for about a year and a half now.
Parenthood TV Soundtrack. This one is a little more mellow than the last two.
Seriously one of my all time favorite shows and Im so sad its over. But the music lives on.
Disney & Pixar's Coco Soundtrack. Really any Disney…but this is a new favorite.
2000's Country. Any variation of these songs.
They always remind me of living in Hawaii and that makes me happy.
Oh! And honorable mention goes to anything Pentatonix and Superfruit.
Love love love but forgot when making the original list.
What are your favorite go to albums/playlists for everyday listening? I think I need to branch away from soundtracks and musicals a bit…
Let me know!